A quick update to provide you with information regarding the coronavirus (COVID-19) outbreak and what we at Star Motors of Ottawa are doing in response.
---
ENSURING CUSTOMER SAFETY
As a valued Star Motors of Ottawa guest, your safety has always been, and remains, our number one priority. As part of our routine business practice, we plan for exceptional scenarios such as these as part of our overall Customer Satisfaction and Work, Health and Safety Policies.
FOLLOWING OFFICIAL BEST PRACTICES
From the onset of the coronavirus, we have been in vigilant in the development of COVID-19 mitigation best practices based on WHO (World Health Organization), and Federal, Provincial and Municipal guidelines.
The Ontario Automobile Dealers Association (OADA) and Mercedes-Benz Canada, among others, have been involved in the planning and implementation of our coronavirus response. In addition to the daily maintenance and cleaning schedule of our dealership, we have introduced additional measures to increase the sanitization of our facilities and your vehicles for your peace of mind.
PREVENTATIVE SANITATION AND HYGENIC PRACTICES
We already disinfect and sanitize our facility using industry-approved products and have also introduced hospital-grade Spray to our dealership-wide cleaning processes. These new products are used to clean vehicle steering wheels, armrests, door handles and all technician touch points. They are also used to disinfect all public and staff dealership areas and surfaces.
SOCIAL DISTANCING + NON-ESSENTIAL STAFFING
On the social side, we have also replaced our usual welcoming and congratulatory practices (handshakes, hugs, high-fives) with more time-appropriate elbow bumps, bows and the newest show of respect and appreciation, the foot tap. For additional safety during any written transactions, we provide you with personal pens that only you touch and that you may keep as you wish.
REMAINING VIGILANT
We recognize that the current COVID-19 situation is fluid, and our commitment at Star Motors of Ottawa is to provide yourself and our valued staff with the safest environment possible.
I hope this gives you confidence in the actions we are taking on your behalf. We remain committed to providing you a safe environment and we look forward to continuing to serve you at Star Motors of Ottawa in the near future.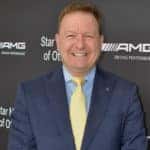 Yves Laberge
Vice President / General Manager
Star Motors of Ottawa
613-737-7827 ext. 222
[email protected]