The Story Behind the Mercedes-Benz Logo

---
Thanks to the auto maker's popularity, the Mercedes-Benz logo is a pretty common sight around the Gatineau area. But, have you ever wondered about the meaning behind the Mercedes-Benz 3-pointed star? And what about the Mercedes-AMG® logo? The logo is such an iconic symbol, yet many people never give any thought to the story behind it. Every prominent logo has a history, so Star Motors of Ottawa Mercedes-Benz of Ottawa digs into the Mercedes-Benz logo meaning below.
What's the Reason for the Mercedes-Benz 3-Pointed Star?
The roots of the Mercedes-Benz 3-pointed star date back to one of Mercedes-Benz' parent companies, Daimler-Motoren-Gesellschaft (DMG). In 1872, Gottlieb Daimler, the founder of the company, drew a 3-pointed star on a postcard that he would send to his wife. The symbol was to mark the location of his family home. He said it symbolized the prosperity that would one day shine over the company's factory. Fast forward to 1909, and DMG decides to update their logo. Daimler's sons, who were still involved with the company, recalled the star that their late father drew and suggested it be incorporated into the new logo. When the company later merged with Benz & Cie in 1926, the star survived as part of the new company's logo. Now let's talk about the Mercedes logo meaning and what's behind the Mercedes-AMG® logo.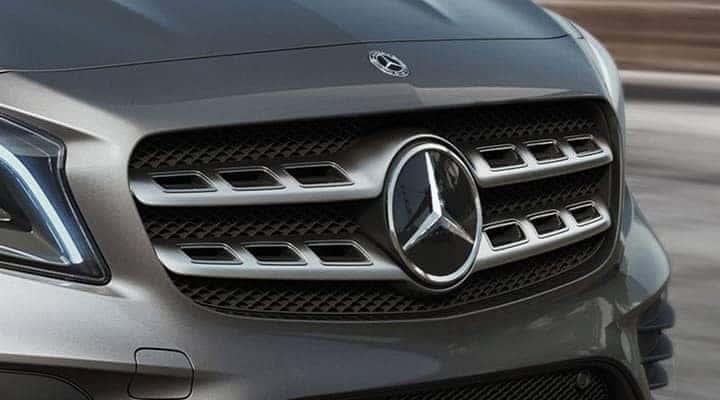 The Mercedes-Benz Logo's Meaning
The Mercedes-Benz corporation has said that the three points of the star picture the company's use of motorization to dominate the land, air, and sea. Not too shabby, as far as corporate goals go.
What About the Mercedes-AMG® Logo?
The Mercedes-AMG® logo is different from the regular Mercedes-Benz logo. The left side of the logo contains the Affalterbach, Germany coat of arms. Affalterbach is the home of the Mercedes-Benz corporate offices. The right side of the logo pictures a cam, a valve, and a valve spring, symbols of the devotion to quality behind the design of the Mercedes-AMG® engine (no wonder this car is so popular with Stittsville-Kanata drivers).
Check Out the New Mercedes-Benz Models at Star Motors of Ottawa Mercedes-Benz
Are you in the market for a new Mercedes-Benz? You will be, after you check out our new vehicle specials! You can even apply for financing online. We're conveniently located near Nepean-Barrhaven, so drop by or contact us today!
More From Star Motors of Ottawa Mercedes-Benz
Mercedes-Benz Canada and its national dealer network today announced Q3 2020 sales results. The company continued to show strength under unique circumstances, with all 59 dealerships maintaining strict public health protocols to protect the health and safety of customers and employees. In Q3 2020, Mercedes-Benz Canada achieved sales of 10,891 passenger vehicles and vans (-8.8%…

Mercedes-AMG presents the most extreme version of the venerable GT, the 2021 GT Black Series. Inspired by the Mercedes-AMG GT3 racing car, the sixth Black Series model from Mercedes-AMG is the perfect synergy of expressive design, elaborate aerodynamics, distinctive driving dynamics, and lightweight construction. The Mercedes-AMG GT Black Series is a super sports car that…

The newest members of the world's fastest family are now here: the Mercedes-AMG E 53 4MATIC+ Coupe and Cabriolet combine the elegance and charm of a two-door, with the sportiness and feel typical of a Mercedes-AMG. The E 53 Coupe and Cabriolet have undergone extensive updates, and now sport the characteristic AMG-specific radiator grille with…