Value Your Trade
When purchasing a new luxury vehicle, or even a pre-owned model, trading in your current vehicle is a smart way to knock some off the purchase price. Any savvy Gatineau shopper will want to make sure they get the best possible price for their vehicle, which is where this handy online tool comes in. Our quick trade-in calculator ensures you get a fair price, and our team can help you find a new vehicle that fits your budget. Find out how much your trade-in is worth at Star Motors of Ottawa Mercedes-Benz, and then bring your old car to our showroom near Nepean-Barrhaven today!
In 2 steps and 10 seconds you can see all the similar cars to yours for sale in the market today!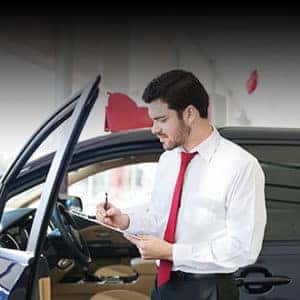 How To Trade-In My Car
If you want to trade-in your car, follow these simple steps below to start the process:
First, calculate your trade-in value, then you can find your next vehicle in our inventory of new and used vehicles online.
If the cost of your new vehicle isn't covered by your trade-in, our financing department can work with you to help you cover the remaining amount.
If your trade-in has a loan balance, the trade-in process might be tricky, but the Star Motors of Ottawa Mercedes-Benz finance experts can help you decide if it's worth it. Contact us and we can discuss your specific situation.
To make your trade-in official, gather your title, auto loan payoff information, registration, key, and car and head to Star Motors of Ottawa Mercedes-Benz. We'll inspect the vehicle and finalize the trade-in amount.
Still have questions about your trade-in estimate or the trade-in process? Reach out to us today to learn more!